Meetings will be held the 2nd Tuesday of each Month @ 8am
PTO Officers for 2023-2024
President - Dawn Chitwood

Vice President - Lauren Ahrendt

Secretary - Jennifer Banks

Fundraising Chair - Kellie Lynch and Tiffany Franklin

Treasurer - Erin Capstick

Communications- Megan Jones

Hospitality- Auburn Stowe
Email: nbmspto1@gmail.com
Please consider volunteering your time to support NBMS!
For more information, please contact us at nbmspto1@gmail.com.
The following are PTO events where volunteers are needed this school year:
Hospitality - assist coordinators with set up & execution of meals/refreshments for staff & student functions or donate supplies/food (opportunities throughout the year)
Student Events - help with ticket sales, refreshment sales, set up, clean up (opportunities throughout the year)
Chilly Challenge - help organize race, help secure business sponsors, donate food items for chili lunch or race items needed, volunteer on race day (last Saturday in February)
Volunteers will typically be recruited by SignUpGenius, using your email address to send the invitation to volunteer.
Please help us to make a difference in our school community!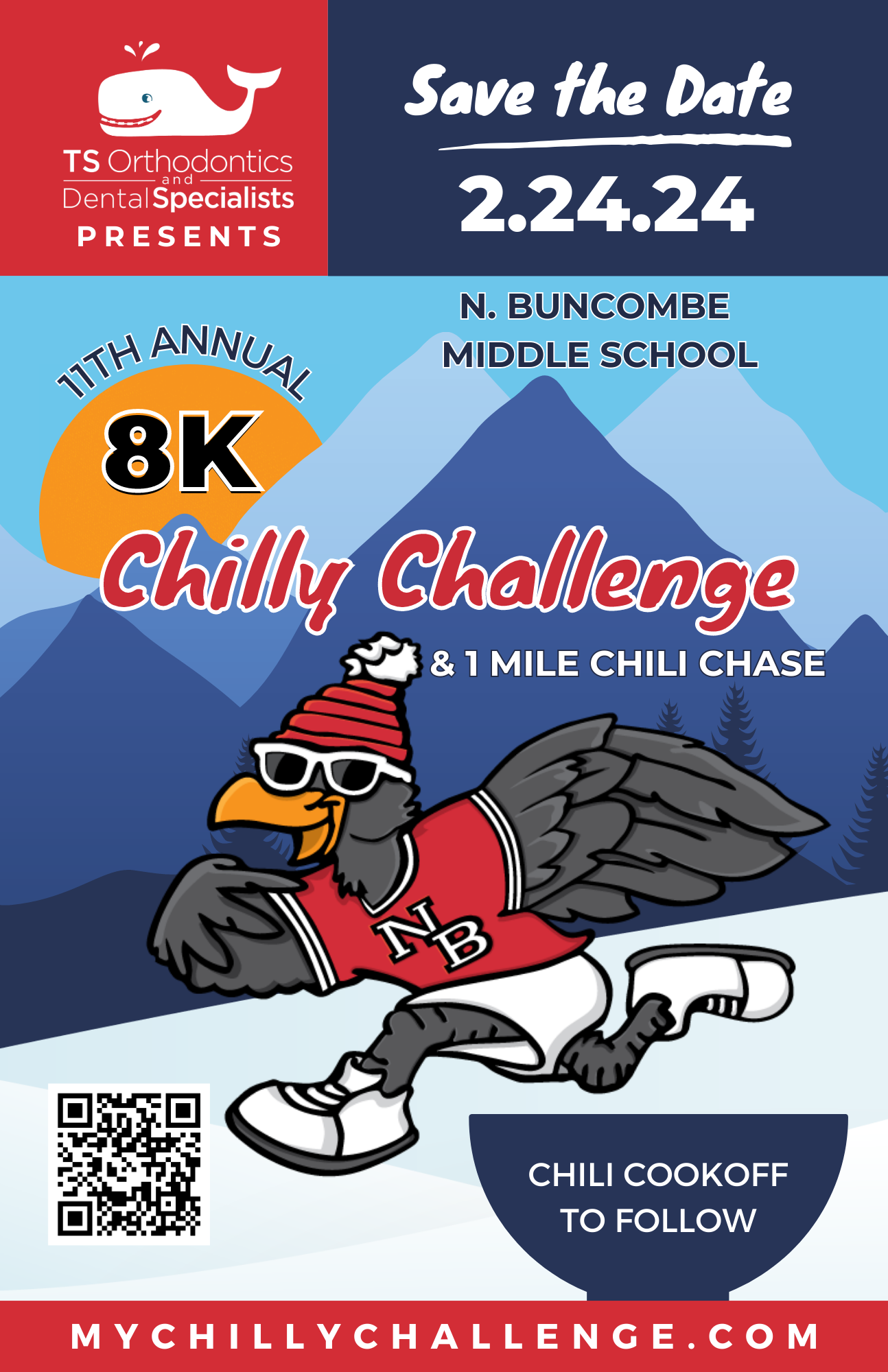 Need motivation or help? Check out these tips and 8 weeks to 8k training programs for beginner to advanced runners:
Come run or walk the timed 8K or the 1-mile Chili Chase (fun run for all ages). All runners will get a chili lunch and t-shirt included with their registration. The 8K start time is 10:00am right here at NBMS.
Not a runner? Come join the festivities, we'll have a Chili Cook-Off and Chili Lunch (only $5 if not registered to run) with NBMS band performance and awards ceremony. We also welcome volunteers!
Chilly Challenge is our school's big fundraiser for the year, please join us for this fun event.
For more information and to register go to.... www.mychillychallenge.com