Thank you for visiting our Mathcounts Club page! What an exciting time to be a part of the North Buncombe Middle School team. NBMS has a strong Mathcounts program under the leadership of Doug Massey. Assisted by Mrs. Smart, one of our 8th grade math teachers, Mr. Massey meets with club members twice weekly.

Our club not only participates in Mathcounts competitions at the Buncombe County and Western Regional Level, but club members take the American Mathematics Competitions as well. We have even participated in the Western Carolina University High School Mathematics Competition.

During the first few weeks of school, students will be given a qualifying test in math class. Invitations will be extended based on performance. If you have any questions about the Mathcounts Club, please contact Mrs. Smart by dropping by room 507 or send an email to melissa.smart@bcsemail.org.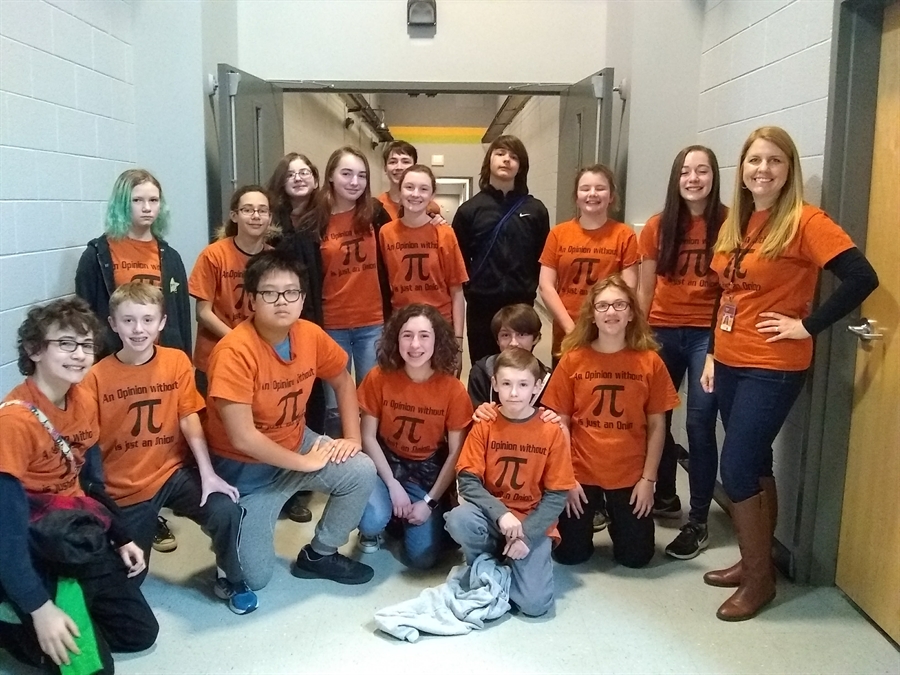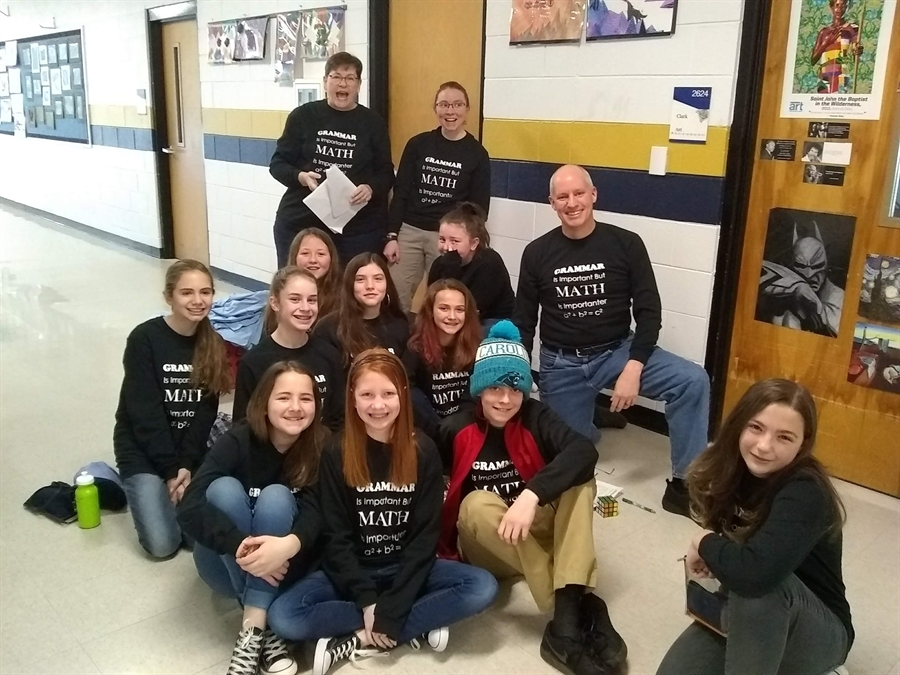 The NBMS MathCounts team is made up of students who exhibit a love for and a proficiency in mathematics. MATHCOUNTS® is a national math enrichment, coaching and competition program that promotes middle school mathematics achievement through grassroots involvement in every U.S. state and territory. With over 23 years experience, MATHCOUNTS is one of the most successful education partnerships involving volunteers, educators, industry sponsors, and students.
After several months of coaching, participating schools select students to compete individually or as part of a team in one of the more than 500 written and oral competitions held nationwide and in U.S. schools overseas. Winners at the local level proceed to state competitions, where the top 4 Mathletes® and top coach earn the right to represent their state or territory at the national level. At all levels, MATHCOUNTS challenges students' math skills, develops their self-confidence and rewards them for their achievements.
Information and the MathCounts logo were taken with permission from the MathCounts website. To learn more about the MathCounts program or to find out how you can get involved, click on the logo above.